Renowned Speakers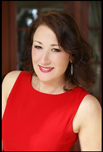 Kathy Gruver
TEDx Speaker USA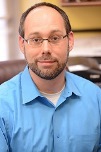 Stephane Provencher
Gainesville Holistic Health Center USA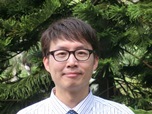 Daniel KW YOUNG
Hong Kong Baptist University Hong Kong

Michael Cervin
Senior Editor at BottledWaterWeb.com USA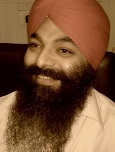 Sukhwinder Singh
Director, Guru Kirpa Acupuncture and Holistic Care Center India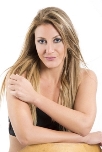 Julie Rammal
Founder, JSport USA

John Scaringe
President, Southern California University of Health Sciences USA
Todd E. Pressman
International seminar leader USA
Recommended Global Alternative Healthcare Conferences
Asia Pacific & Middle East
Holistic Medicine 2017
Welcome Message from Mayor
VISA-Invitation letter
Planning a Trip to Toronto!!! Attending Meeting!!!
Issue with VISA!!
Holistic Medicine Committee will be happy to help you in all regards to plan your trip to Canada. Avail the official invitation letter from us to attend this event with a special code provided by the city office mayor and ahead with a closer step for approval of your VISA.
mailto: [email protected] ; [email protected]
Holiday Inn Toronto International Airport
970 Dixon Road | Toronto, ON | M9W 1J9
Best Tourist Destination: Toronto
Art Gallery of Ontario
CN Tower
Royal Ontario Museum
Casa Loma
Ontario Science Centre
Toronto Islands
Hockey Hall of Fame and Many more…
About Conference
ConferenceSeries Ltd cordially invites all the participants across the globe from leading universities, clinical research institutions, diagnostic companies and all interested to share their research experiences in the "2nd International Conference and Expo on Holistic Medicine and Nursing" during August 14-15,2017 at Toronto, Canada with the theme of "Exploring New Innovations and Techniques in Holistic Medicine".
Holistics Medicine 2017 will focus on the latest databases, curation and research done in each and every area of the body, mind, spirit, and emotions and its therapy which will help for optimal health and wellness. Through this Holistics Medicine meeting it will offer a unique opportunity for participants, investigators globally to meet, network, and perceive new scientific interactions for proper balance in life.
In support of improving patient care, this activity has been planned and implemented by Conference Series, Ltd and Center for Education Development (CED). CED is jointly accredited by the Accreditation Council for Continuing Medical Education (ACCME), the Accreditation Council for Pharmacy Education (ACPE), and the American Nurses Credentialing Center (ANCC), to provide continuing education for the healthcare team.
Designation Statement
Center for Education Development designates the live format for this educational activity for AMA PRA Category 1 Credits™ and ANCC credit. Participants should only claim credit commensurate with the extent of their participation in the activity. Full accreditation information including disclosures, credit hours available and faculty information will be provided in the attendee handout onsite.
Holistics Medicine 2017 will comprise various leading keynote speakers and session speakers who will be delivering their speech on the current research topics of migraine headaches, sleep habits stress and personal problems. The young researchers and the student participants will gain the opportunity to grab the Best Poster Award by presenting their work as a poster presentation and Young Researcher Forum in this stress free meeting.
Who Should Attend:
· Physicians (MD, DO)
· Dietitians
· Chiropractors
· Nurses
· Family Physicians (AAFP)
· Acupuncturists
· Nurse Midwives
· Physician Assistants
· Naturopathic Doctors
· Pharmacists
Why to Attend:
Medicine conferences provides a global platform for exchanging ideas and make us updated about the latest innovations in nursing and healthcare. Opportunity to attend the presentations delivered by Eminent Scientists from all over the world
Benefits:
Accepted abstracts will be published in "Journal of Alternative & Integrative Medicine" and provided with DOI.
Global networking: In transferring and exchanging Ideas.
Networking with experts in your field.
Expert Forums.
Career Development Sessions.
Young Scientist awards.
Best Poster Awards.
Best Start-Up Awards.
Preconference and Conference Workshops.
Symposiums on Latest Research.
We invite all the participants to join in Toronto, Canada to promote "Holistic Medicine and Nursing 2017" !!!
Sessions / Tracks
ConferenceSeries Ltd cordially invites all the participants across the globe from leading universities, clinical research institutions, diagnostic companies and all interested to share their research experiences in the "2nd International Conference and Expo on Holistic Medicine and Nursing" during August 14-16,2017 at Toronto, Canada with the theme of "Exploring New Innovations and Techniques in Holistic Medicine".
Track 1: Holistic Medicine
Holistic medicine is a system of health care which fosters a cooperative relationship among all those involved, leading towards optimal attainment of the physical, mental emotional, social and spiritual aspects of health.

It emphasizes the need to look at the whole person, including analysis of physical, nutritional, environmental, emotional, social, spiritual and lifestyle values. It encompasses all stated modalities of diagnosis and treatment including drugs and surgery if no safe alternative exists. Holistic medicine focuses on education and responsibility for personal efforts to achieve balance and well-being.
Track 2: Holistic Nursing
Holistic nursing is generally defined as all nursing practice that has healing the whole person as its goal. A holistic nurse is a licensed nurse who takes a "mind-body-spirit-emotion-environment" approach to the practice of traditional nursing.
Track 3: Mind-Body Therapy
Related to mind-body therapies are therapies that use the body to affect the mind, such as yoga, tai chi, qigong, and some types of dance (these are sometimes called body-mind therapies).
Ultimately mind-body and body-mind therapies are interrelated: the body affects the mind, which in turn impacts the body (and the mind.)
The National Center for Complementary and Integrative Health (NCCIH) lists some techniques that are considered mind-body therapies or practices:
· Qigong
· Relaxation
· Hypnosis
· Guided imagery
· Patient support groups
· Cognitive-behavioral therapy
· Yoga
· Biofeedback
· Tai chi
Track 4: Herbal Medicine Usage
Herbal medicine, also known as herbalism or botanical medicine is a medical system based on the use of plants or plant extracts that may be eaten or applied to the skin. Since ancient times, herbal medicine has been used by many different cultures throughout the world to treat illness and to assist bodily functions.
Modern medicine, does, however, make use of many plant-derived compounds as the basis for evidence-tested pharmaceutical drugs, phototherapy, and photochemistry works to apply modern standards of effectiveness testing to herbs and medicines that are derived from natural sources. The scope of herbal medicine is sometimes extended to include fungal and bee products, as well as minerals, shells and certain animal parts.
Track 5: Current Research in Alternative Medicine
Complementary and Alternative Medicine (CAM), as defined by the National Center for Complementary and Alternative Medicine (NCCAM), "is a group of diverse medical and health care systems, practices, and products that are not presently considered to be part of conventional medicine."
CAM therapies and medical systems are widely used and available in the United States. They include diverse products and practices such as dietary supplements and botanicals, traditional Chinese medicine, acupuncture, mind-body medicine, and therapeutic massage.
Track 6: Homeopathic Medicine
Homeopathy is a system of alternative medicine created in 1796 by Samuel Hahnemann, based on his doctrine of like cures like (similia similibus curentur), a claim that a substance that causes the symptoms of a disease in healthy people would cure similar symptoms in sick people. Homeopathy is a pseudoscience – a belief that is incorrectly presented as scientific. Homeopathic preparations are not effective for treating any condition, large-scale studies have found homeopathy to be no more effective than a placebo, suggesting that any positive feelings that follow treatment are only due to the placebo effect and normal recovery from illness.
Track 7: Naturopathic Medicine
Naturopathic medicine (sometimes called "naturopathy") is a distinct system of primary health care that emphasizes prevention and the self-healing process through the use of natural therapies.
NATUROPATHIC PRACTICE
Naturopathic practice includes the following diagnostic and therapeutic modalities: clinical and laboratory diagnostic testing, nutritional medicine, botanical medicine, naturopathic physical medicine (including naturopathic manipulative therapy), public health measures, hygiene, counseling, minor surgery, homeopathy, acupuncture, prescription medication, intravenous and injection therapy, and naturopathic obstetrics (natural childbirth).
The therapeutic modalities used in naturopathic medicine (including physical manipulation, clinical nutrition, botanical medicine, homeopathy and hydrotherapy) integrate conventional, scientific and empirical methodology with the ancient laws of nature. The underpinnings of naturopathic medical practice are in six principles:
Ø First Do No Harm - primum non nocere
Ø The Healing Power of Nature - vis medicatrix naturae
Ø Discover and Treat the Cause, Not Just the Effect - tolle causam
Ø Treat the Whole Person - tolle totum
Ø The Physician is a Teacher - docere
Ø Prevention is the best "cure" – praevenire
Track 8: Traditional Physical Therapies
It is common practice in many physical therapy clinics for a patient to be treated by multiple practitioners, and often by assistants, technicians or aides. Traditional Physical Therapy involves:
Ø Workers compensation
Ø Auto accidents
Ø Pain relief
Manual therapy such as soft tissue and scar mobilization, myofascial release, joint mobilization, stretching and passive range of motion.
· Instruction in therapeutic exercises to help restore balance to weakened or dysfunctional muscles
· Core strength training
· Instruction in posture and body mechanics for back and neck safety
· Instruction in workplace safety/ ergonomics
· Instruction in balance and proprioception, fall prevention
· Gait training
Track 9: Traditional Medicine
Traditional medicine is the sum total of the knowledge, skills, and practices based on the theories, beliefs, and experiences indigenous to different cultures, whether explicable or not, used in the maintenance of health as well as in the prevention, diagnosis, improvement or treatment of physical and mental illness.
Traditional Chinese medicine (TCM) originated in ancient China and has evolved over thousands of years. TCM practitioners use herbal medicines and various mind and body practices, such as acupuncture and tai chi, to treat or prevent health problems.
Track 10: Telemedicine
Telemedicine is the use of telecommunication and information technologies to provide clinical health care at a distance. It helps eliminate distance barriers and can improve access to medical services that would often not be consistently available in distant rural communities. It is also used to save lives in critical care and emergency situations.
Although there were distant precursors to telemedicine, it is essentially a product of 20th century telecommunication and information technologies. These technologies permit communications between patient and medical staff with both convenience and fidelity, as well as the transmission of medical, imaging and health informatics data from one site to another.
Early forms of telemedicine achieved with telephone and radio have been supplemented with video telephony, advanced diagnostic methods supported by distributed client/server applications, and additionally with tele medical devices to support in-home care
Track 11: Ayurveda
Ayurveda, which literally means the science of life (Ayur = Life, Veda = Science), Ayurveda is an ancient medical science which was developed in India thousands of years ago.
Ancient Ayurveda treatises also taught surgical techniques, including rhinoplasty, perineal lithotomy, the suturing of wounds, and the extraction of foreign objects.
Although laboratory experiments suggest it is possible that some substances in Ayurveda might be developed into effective treatments, there is no evidence that any are effective as currently proffered.
Ayurveda medicine is considered pseudoscientific. Other researchers consider it a protoscience, or trans-science system instead. Close to 21% of Ayurveda U.S. and Indian-manufactured patent medicines sold through the Internet were found to contain toxic levels of heavy metals, specifically lead, mercury, and arsenic. The public health implications of such metallic contaminants in India are unknown.
Track 12: Acupuncture Treatments
Acupuncture originates from China and has been practiced there for thousands of years. Although there are records of acupuncture being used hundreds of years ago in Europe, it was during the second half of the twentieth century it began to spread rapidly in Western Europe, the United States and Canada.
Acupuncture involves the insertion of very thin needles through the patient's skin at specific points on the body - the needles are inserted to various depths. The medical community is not in conclusive agreement about how acupuncture works scientifically. However, we do know that it does have some therapeutic benefits, including pain relief and alleviation from nausea caused by chemotherapy.
Track 13: Translational Medicine
Translational medicine is a rapidly growing discipline in biomedical research and aims to expedite the discovery of new diagnostic tools and treatments by using a multi-disciplinary, highly collaborative, "bench-to-bedside" approach.
Translational medicine is a rapidly growing discipline in biomedical research and aims to expedite the discovery of new diagnostic tools and treatments by using a multi-disciplinary, highly collaborative, "bench-to-bedside" approach. Within public health, translational medicine is focused on ensuring that proven strategies for disease treatment and prevention are actually implemented within the community. One prevalent description of translational medicine, first introduced by the Institute of Medicine's Clinical Research Roundtable, highlights two roadblocks (i.e., distinct areas in need of improvement): the first translational block (T1) prevents basic research findings from being tested in a clinical setting; the second translational block (T2) prevents proven interventions from becoming standard practice.
Track 14: Unani Medicine
Yunani or Unani medicine is the term for Perso-Arabic traditional medicine as practiced in Mughal India and in Muslim culture in South Asia and modern day Central Asia. The term is derived from Arabic Yūnānī "Greek", as the Perso-Arabic system of medicine was in turn based on the teachings of the Greek physicians Hippocrates and Galen.
The Hellenistic origin of Unani medicine is still visible in its being based on the classical four humours: Phlegm (Balgham), Blood (Dam), Yellow bile (Ṣafrā') and Black bile (Saudā'), but it has also been influenced by Indian and Chinese traditional systems.
Market Analysis
Alternative Medicine in Canada : More than 70% of Canadians regularly use complementary and alternative health care therapies such as vitamins and minerals, herbal products, homeopathic medicines and other natural health products to stay healthy and improve their quality of life.
Global Alternative Medicine Industry
The global alternative medicine sector, part of the broad healthcare industry, is expected to reach close to $115 billion by 2015, according to Global Industry Analysts. Market growth is fuelled by a trend toward herbal and nature-based products, based on the presumption these products cause fewer side effects than modern medicines. Alternative medicine disciplines such as acupuncture, homeopathy, massage, ayurveda, and traditional Chinese medicine are being practiced more widely in the western world.
Around 75% of the population in emerging nations receive alternative medical healthcare, compared with over half of the population of developed nations, particularly for lifestyle-related diseases.
The alternative medicine market is also benefiting from changes in the insurance landscape, with more companies covering complementary and alternative medical care. One major obstacle to industry growth involves the comparatively slack condition of its regulations, and less extensive research and developing methods than in modern medicine. The degree of risk associated with alternative therapies is sometimes perceived as higher, relative to more mainstream healthcare in developed countries.
Key Market Segments
Alternative medicine statistics show that the global herbal supplement and remedy industry is forecast to exceed $105 billion by 2017, according to research from Global Industry Analysts. Market growth is driven by the world's aging population, increased general awareness surrounding health issues and a lower rate of side effects compared with conventional medicines. Over the past ten-year period, the market has recorded strong growth, relatively unaffected by the economic recession. Other elements that have had a positive impact on the market include a trend toward using herbs to prevent and treat illness, greater acceptance of functional foods, the FDA's Current Good Manufacturing Practices publication concerning dietary supplements and supplier innovation.
Female consumers represent the largest group, with middle-aged women in particular becoming increasingly aware of health issues and the role of diet in health and well being. Consumers are also becoming increasingly concerned with prevention, taking greater initiative in ensuring their own health. Conditions received particular attention from herbal supplement manufacturers within the alternative medicine industry include hot flashes, insomnia and menopause. Leading companies operating in the global herbal supplements and remedies market include Natrol, Arkopharma,Pharmaton Natural Health Products, Nature's Herbs, Bio-Botanica, Indfrag, Imperial Ginseng Products, Emerson Ecologics, Ricola, Nature's Answer and Blackmores.
Regional Markets
Regional differences within the alternative medicine industry are largely due to varying attitudes concerning state policy. Global Industry Analysts points to the discrepancy between alternative medicine policy within the EU and in Asia, with the latter benefiting from enabling regulations, while the former is more heavily regulated, with many herbal medications banned pending more extensive testing and research. The World Health Organization is working on initiatives to promote better integration of alternative medicine into healthcare systems, and assisting nations in setting standards in place for alternative medicines, practices and practitioners.
Global variances in the global herbal supplements and remedies market are dictated by product availability, delivery routes, region-specific regulations, product acceptance, and consumer awareness. In the EU and US markets, herbal medicines account for a large part of the pharmaceutical market. New companies cannot easily enter the market due to regulations and testing. In other countries, including the UK, France, India and Germany, herbal supplements are sold through drugstores. The EU holds the largest share of the herbal supplements and remedies market.
The US chiropractic care market is expected to reach almost $13 billion by 2015 reports Global Industry Analysts. In the US, musculoskeletal disorders are the leading cause of physical disability. Treatment of these disorders costs over $800 billion a year, with back pain alone representing a cost of $12 billion a year. Around 25 million people consult chiropractic practitioners each year in the US. The market is partly driven by companies and Medicaid offering coverage for chiropractic treatment.
The Public Health Agency of Canada wants you to know about resource available on complementary and alternative health care.
There are hundreds of complementary and alternative therapies. Here's a short list:
· Aboriginal healing
· Chiropractic
· Naturopathy
· Reiki
· Acupuncture
· Massage
· Reflexology
· Yoga
Some of the major companies operating in the global alternative medicines and therapies market are Weleda (U.K.) Ltd., Arya Vaidya Pharmacy, Cipla Ltd, Wright Health Group Ltd., Sante Verte Ltd, Sandoz International GMBH, Biocon Ltd. and Dr. Reddy's Laboratories Ltd.
Holistic Medicine Associations and Societies throughout the World:
Academy of Integrative Health and Medicine (AIHM)
American Holistic Health Association
The American Alternative Medical Association (AAMA)
Canadian Holistic Nurses Association
Canadian Integrative Medicine Association (CIMA)
Australian Natural Therapists Association (ANTA)
Australian Traditional Medicine Society (ATMS)
Australian Acupuncture and Chinese Medicine Association (AACMA)
Past Conference Report
Holistic Medicine 2016
The International Conference on Holistic Medicine and Holistic Nursing (Holistic Medicine 2016) hosted by Conference Series LLC took place at Philadelphia, USA during July 14-15, 2016. Active participation and generous response were received from the Organizing Committee Members, Editorial Board Members of Conference Series LLC Journals as well as from eminent scientists, talented researchers and young student community. Researchers and students who attended from different parts of the world has made the conference one of the most successful and productive events in 2016 from Conference Series LLC. The conference was marked with the presence of renowned scientists, talented young researchers, students and business delegates driving the two days event into the path of success with thought provoking keynote and plenary presentations highlighting the theme, "Emerging techniques and advancements in the field of Holistic medicine and Healthy body".
The conference proceedings were carried out through various Scientific-sessions and plenary lectures, of which the following topics were highlighted as Keynote-presentations:
"Integrative Strategies for Supporting Patients with Mental Health Disorders" by Charles Gant, Huntington College of Health Sciences, USA
"Green synthesis of phytochemical-stabilized nontoxic silver nanoparticles and their chemo-preventive potential" by Debjani Nath, University of Kalyani, India
"Holistic treatment of our first 5000 patients with lifestyle modification, yoga and conservative medical management who could avoid CABG/PTCA" by Bimal Chhajer, SAAOL Heart Center, New Delhi, India
"Comparison of allopathic and herbal medicine for the treatment of Entamoeba histolytica; a double blind clinical trial" by Muhammad Irfanullah Siddiqui, Umm Al-Qura University, Saudi Arabia
Conference Series LLC has taken the privilege of felicitating Holistic Medicine 2016 Conference Organizing Committee, Editorial Board Members and Keynote Speakers who supported for the success of this event. Conference Series LLC , on behalf of the conference sponsor appreciates all the participants who put their efforts for this event and sincerely wishes them success in future endeavors.
We sincerely thank our moderator Dr. Stephane Provencher from Gainesville Holistic Health Centre, USA for his continuous and exuberant support during the event. We would also like to thank all the session chairs and co-chairs for helping us in smooth functioning of the sessions.
The esteemed guests, Keynote speakers, well-known researchers and delegates shared their innovative research and vast experience through their fabulous presentations at the podium of grand Holistic Medicine 2016 Conference. We are glad to inform that all accepted abstracts for the conference have been indexed in Conference Series LLC "Journal of Alternative & Integrative Medicine" as a special issue.
We are also obliged to various delegate experts, company representatives and other eminent personalities who supported the conference by facilitating active discussion forums. We sincerely thank the Organizing Committee Members for their gracious presence, support and assistance towards the success of Holistic Medicine 2016. With the unique feedbacks from the conference, Conference Series LLC would like to announce the commencement of the "2nd International Conference and Expo on Holistic Medicine and Nursing" August 14-16, 2017 at Toronto, Canada.
Contact:
Diva Sharon
Program Manager Holistic Medicine 2017
For more details please visit: http://holisticmedicine.conferenceseries.com/
Contact at: [email protected]
Past Reports
Gallery
To Collaborate Scientific Professionals around the World
Conference Date August 14-15, 2017
For Sponsors & Exhibitors
Speaker Opportunity
Day 1